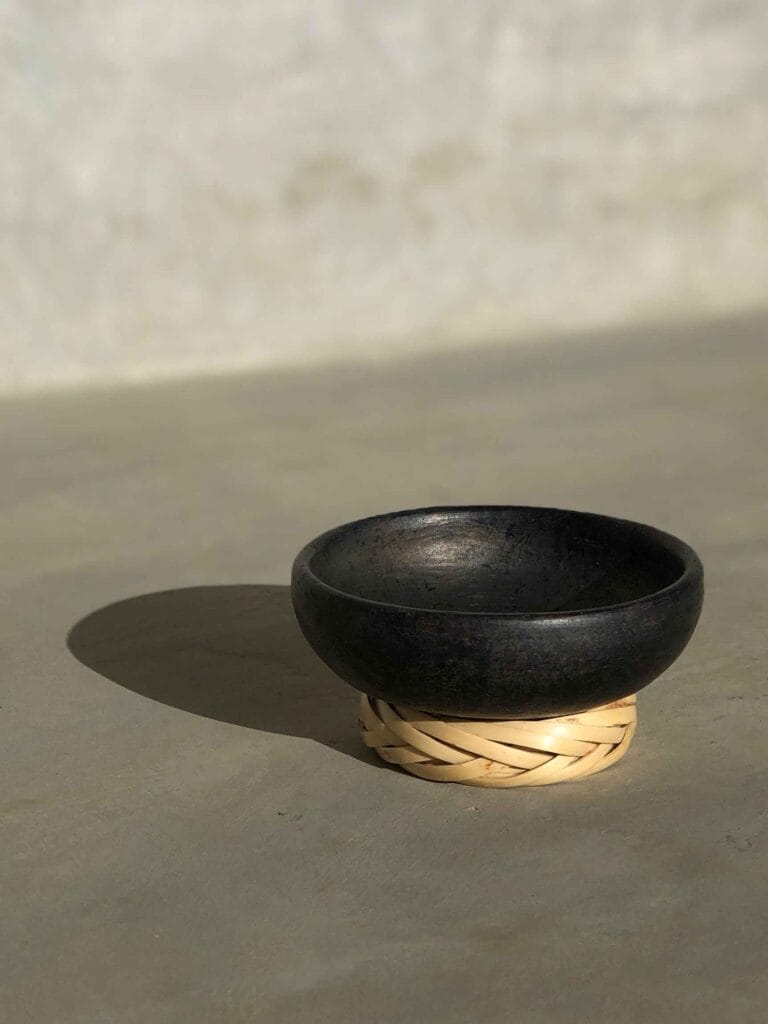 BLACK CLAY COPA
NATURAL RAW OAXACAN CLAY
A uniquely designed sipping vessel — to taste and experience De ELLA Mezcal — entirely handcrafted from natural and raw Oaxacan clay — no synthetics, no machinery — directly from the ancestral soil of mezcal — the true vessel to honor her spirit. Every copa comes with a hand braided carrizo stand.
Entirely handcrafted over 30 days
No machinery, no synthetics
Made entirely from raw Oaxacan clay
Natural variation; no artificial dye or coloring
Wood fire technique in volcanic rock oven – high heat of 1922°F
Resistant to direct fire — can be used as a burning vessel or cooking instrument on stove
Made in Oaxaca, Mexico
IMPERFECTIONS
OUR PIECES ARE 100% ARTISANAL. ENTIRELY HANDCRAFTED FROM RAW MATERIALS, WE LEAVE SPACE FOR EACH MATERIAL TO EXPRESS THEMSELVES — RESULTING IN ONE-OF-A-KIND COLLECTIBLE PIECES. COLORS AND SHAPES MAY VARY SLIGHTLY.
Ethical Collaboration
OUR ARTISANS ARE OUR FRIENDS. WE ALWAYS ENSURE FAIR PRICES AND GOOD WORKING ENVIRONMENTS. NATURE IS ALSO OUR COLLABORATOR. WE NEVER CREATE PRODUCTS THAT HARM THE NATURAL WORLD.
See the Process
$55.00